LETHBRIDGE'S PREMIER MOBILE ART STUDIO
Payment: All services are subject to GST. Full payment required at the time of registration. Payments are accepted via our PayPal online processor or via E-Transfer. No other forms of payment are accepted. Any discrepancies from your receipt must be reported within in 24 hours. Smudge is also not able to take on the administrative duty of accepting payments from a third-party program to be reimbursed by us to the original purchaser.
Availability Policy: All registrations are on a first come, first serve basis. There are no waiting lists.
Absences: We are not able to offer a makeup session for absences, and no refunds will be processed if an artist misses an event (You don't get a private soccer class if you miss soccer practice - it's the same here). You are welcome to find someone to replace you (although we know you're irreplaceable) - just let us know who that is as soon as possible.

Illness: In order to keep ourselves and our artists healthy, we ask that artists do NOT attend if ill. Since our health and the health of our participants is of the utmost importance, we reserve the right to ask any attendee to leave should they be ill with no compensation provided. It is recommended that if artists are not feeling well that they find someone to take their place.
Weather: All events will run as scheduled except in a weather event where a majority of the roads are reporting as red by the Alberta Motor Vehicle Association in and around the City of Lethbridge, or anywhere through our travels en route to the event. As we know how quickly Southern Alberta weather can change, we may make this decision up to one hour prior to the start time of the event/workshop. If the roads turn within the hour of the start time, the event/workshop will still run as scheduled as we cannot make changes within that time period. In the event of a weather event cancellation, participants will be notified as quickly as possible and, at the choice of Smudge, either: (a) rescheduled to an alternate date/time within one month of the weather event, or; (b) a credit memo will be issued to be used within three months of the weather event. Refunds will NOT be issued for weather events as they are out of our control.
Clothing:Due to the nature of the activities taking place, clothes/shoes may become damaged/stained. Please remember to wear clothing that can become damaged. Smudge Art Studio Inc.© will not be held responsible for any damaged clothing/shoes/accessories
Accommodation & Supervision: At Smudge, we want everyone to have fun! If you feel that you or your artist should require extra assistance, please discuss accommodations and/or supervision with management prior to registering.
Photos: Smudge reserves the right to use our photographic material for promotional purposes without compensation to the subjects. If you do not want yourself or your child to be photographed, please let us know prior to the start of the event.
Information: Any and all information such as names, phone numbers, addresses, etc. collected on this form will not be shared or distributed with other parties who are not privy to purchase information, and will only be used for the sole purpose of activities at Smudge Art Studio Inc.© As we respect your information, we asked that you respect the information we share with you. The information shared with our guests is the property of Smudge. Any guest found to be utilizing our proprietary knowledge for their own business without our consent will be immediately banned from any activities with Smudge without compensation.
Behaviour: As with most services, rules at Smudge are in place for the comfort and safety of all guests and staff. Should these rules not be followed by any participant and/or guest (child or adult), or should any guest behave in an unacceptable manner, they will be removed from the activity and, possibly, the studio with no compensation required to you. Smudge Art Studio Inc.© reserves the right to acquire compensation in any amount for any damage, excessive mess, excessive accommodation, etc.
PUBLIC WORKSHOPS (Paint & Sips) ONLY
We understand that things come up - you may cancel your purchase for a public event with at least one week's notice. A refund, less a $5 per artist administration fee, will be processed within a week of the cancellation. Because of our preparation requirements, refunds cannot be processed for public workshops (Paint & Sips) within one week of the event - even with COVID. We ask that you find someone to take your place (even though we know you're irreplaceable). They will require a copy of your receipt and we will need to be notified who your replacement is.
FOR PRIVATE ART WORKSHOPS (privately booked for you and your guests)
Private Event PAYMENT: Private workshops are non-refundable. The base price of your event must be received, along with a registration form/liability agreement, within 24 hours of each other and will not be processed or accepted until both have been received in full. Should this not occur within 24 hours, your reservation/purchase may be cancelled and, if applicable, a refund provided less administration fees. Additional services or "extras" require confirmation and payment in full no later than one week prior to your event. All online purchases will receive a receipt from Smudge (Smudge logo on the receipt).
Guidelines: Dates/Times will not be held until the minimum payment has been received in full and liability agreement completed. See above for payment information. All art activities are planned for a specific age level. If an artist registers for a workshop for which is not in their appropriate age/grade level, they may be asked to leave with NO reimbursement to you.
How Many: The base price includes a certain number of artists (please visit the details of this event on our website or on the communication provided to you to determine that amount). If there are additional artists, there are additional fees (again visit, the event description to determine what that fee is). Additional artist fees must be paid at least one week prior to your event. If payment is not received by this time, additional artists may not be permitted to participate. Smudge can host a maximum number of artists. Please ask for confirmation of the group size before booking (as of NOV2021, 30 is our current maximum). For groups larger than 20, we require your booking to be made at least one month in advance, as well as notification of your capacity expectations, so that we can order materials properly. All materials are subject to availability.

When/Where: Your function time has been previously discussed with management and will be reconfirmed once purchase received. You are responsible for locating and providing a venue for your function. Approximately one hour prior to your start time, the venue must be set up in a manner that is conducive to viewing and learning the art technique being instructed (if you require guidance on set up, please contact us). We cannot move furniture, nor will we have time to arrange. When we arrive, we will immediately begin setting up our items. The venue must be aware that we use art materials, which can stain, and must have easy access to water with space for us to clean up.

Mileage: There is an additional mileage fee for venues outside of a 10km radius of City of Lethbridge Hall. Depending upon the distance and the number of total artists, there may be an additional travel fee for an additional instructor. Please contact us to verify. Any mileage and/or travel fees must be paid in full one week prior to your event.
Time/Date Change Request: Should you need to change the time/date of your event, we require a minimum of two weeks written notice via email to info@smudgeart.ca, and a $60 administration fee will be due prior to the change being confirmed. We can move it to an available time within 3 months of the original party date.
Accommodations/Assistance: While we will provide instructional assistance for your private event, the host of the private event is required to maintain a presence during the event and provide supervision support if needed.
Why Smudge?
Because you deserve to create well!
Carolyn
Smudge is the best of the best! Have taken several classes with them and they are fantastic. All of the instructors are knowledgeable and friendly and really make it a great experience. I really have no artistic talent, and am always pleasantly surprised at how well my paintings turn out. Keep up the fun ladies!!
Mona
We booked a private event with Smudge and they were so awesome with our group! Wouldn't hesitate to do it all over again. They were so helpful and accommodating! We had so much fun!
Rachel
Smudge is wonderful! I love that Smudge is actually an art school! They treat you like an artist from the start, and help you learn to be a better one. They will never tell you your work is good or bad. They will give suggestions if you ask, or teach you how to do something, but they will never paint on your canvas. The art is always yours.
Renee
What a fun evening! A group of us girls left the kids and hubbies behind and came to paint. I had such a good time, and felt relaaaxed. Smudge provides a wonderful easy going atmosphere and had lots of good tips. Perfect place for a girls' night out!
Some of Our Masterpieces
Just a few of the over 200 masterpieces we have created for you!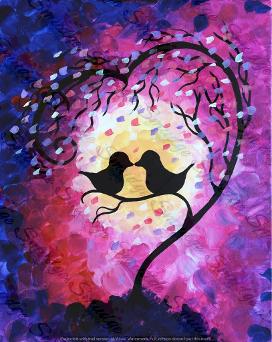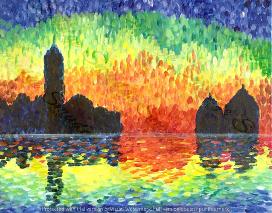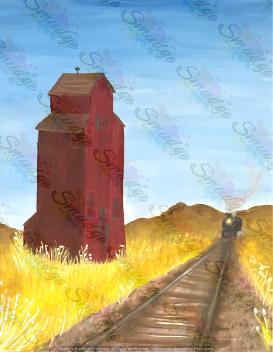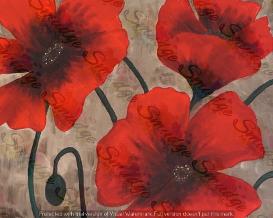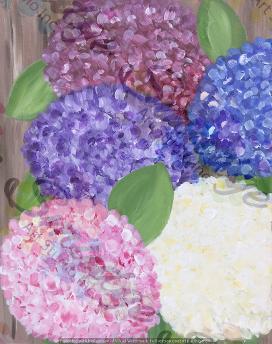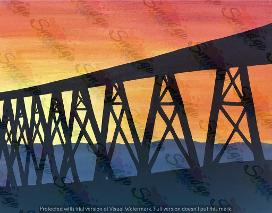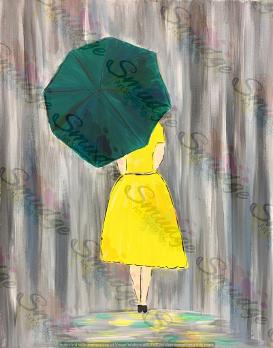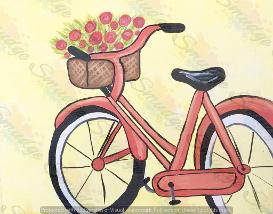 © Copyright Smudge Art Studio Inc.